ABB Industrial drives, multidrives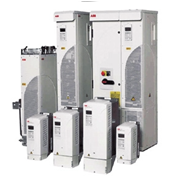 Multidrives are types of industrial drives built from industrial drive modules connected to a common DC bus. The common DC bus is used to supply the drive modules with DC power.
The DC power is derived from a single supply unit built into the same installation. This construction simplifies the total installation and results in many benefits: savings in cabling, reduced installation and maintenance costs, reduced line currents, and more.