Liquiphant T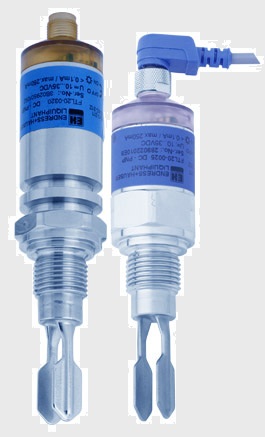 Point level switch for liquids.
Features
Operational safety, reliability and universal applicability through use of the tuning fork measuring principle
External test option using test magnet
On-site control using external LED display
Easy to install even at points difficult to access due to compact construction
Rugged stainless steel housing (316L)
Service-friendly plug-in connections
For medium temperatures up to 150 °C
Field of application
The Liquiphant T FTL20 is a point level switch for all kinds of fluids and is used in tanks, containers and pipelines. It is used in cleaning and filtering systems and coolant and lubricant tanks as an overspill protection or as a pump protector.
The FTL20 is ideal for applications which previously used float switches and conductive, capacitive and optical sensors.
The FTL20 It also works in applications which are unsuitable for these measuring methods due to conductivity, build-ups, turbulence, flows or air bubbles. The FTL20 is not suitable for hazardous areas and areas where the medium temperature is above 150 °C.
The FTL20 For hygienic areas the use of FTL20H is recommended.