Simotion D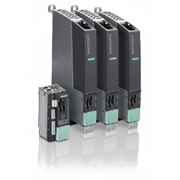 In our SIMOTION D axis control system, the SIMOTION functions are directly integrated into the control module of the SINAMICS S120 drive system. The advantage of our drive-based motion control system is that it makes the overall system — consisting of the control and drive —significantly more compact and responsive.
In addition, our innovative multi axis control system offers a high degree of scalability and flexibility in either a single-axle or multi-axis control system and with a range of versions for diverse applications.
Benefits
Significant cost savings through integration of motion control, technology and PLC functions directly into the drive
Compact design for reduced control cabinet volume
Particularly quick response as there are no interfaces
Typical areas of application
Simotion D is recommended in any application where the following requirements for multi axis control apply.
Compact machines
Decentralized automation concepts, particularly for machines with a large number of axes
Modular machines – also as an addition to SIMOTION P or SIMOTION C
Time-critical applications for coupled axes