Production
One of the leading fields of activity of VALERIA spol. s r. o. is installation of switchgear cabinets for automated process control. Installation is carried out at the facilities of partner companies in accordance with the Czech standards ČSN ISO 9001:2000 and 14 001:2004.
According to the law No. 174/1968 SZ "On special state control of supplies of specified electrical equipment up to 1000 V for nuclear electric power plants" and for safety reasons, all assemblies are tested for resistance of switchgears to short-circuit currents, EMC impact, seismic load, arcing fault, fire in switchgear, etc.
Also, in addition to state compliance of specifications (according to law No. 22/1997 Sb), all deliveries passed independent examinations in accredited testing laboratories, confirming high quality and reliability of the products.
All switchgear cabinets are available in standard sizes; in addition, they are made with the possibility of right-hand and left-hand opening (installation), which makes them versatile for use in a variety of industries. Besides, the design of cabinets provides for equipping them with alarm (light and sound), as well as mounting of devices to measure various parameters.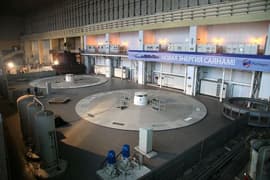 To install switchgears in areas with high dust levels, high humidity, high or low temperatures, special designs are developed to meet the requirements for use in severe environments. Despite the fact that their installation requires increased costs and larger space, it is a necessary measure to maintain safety of the whole enterprise.
Following current trends, communication of all systems among themselves is carried out by means of control from a central panel, and all received information is analyzed by special devices. The use of such switchgears equipped with control systems, is primarily intended to regulate and control small complexes and automated lines.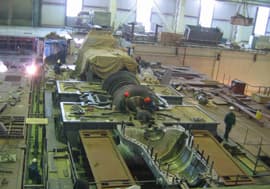 Particular attention is paid by the company to the installation of special distribution facilities, which are intended to control complex machines used in heavy industry, in consumer and food industries. These distribution structures are characterized by a possibility to use them not only as the devices built-in in production complexes, but also as independent actuating elements. These distribution facilities are durable, have high reliability and long service life.
They are equipped with all the elements necessary for operation, devices and PLC systems (made by Schneider Electric, Siemens, Allen-Bradley, Mitsubishi or ABB). Analysis, monitoring and control of machines is carried out by means of a special panel (touch/view), which allows managing all the processes of the machine at any stage. In addition, they provide accurate and clear picture of any process, not only at the operator's panel, but also in the central control unit.